Perisno Darkforest Cavalry

Culture

Weekly Wages

Acquire From

Upgrades To

N/A

Perisno Darkforest Cavalry are sixth-tier troops of the Kingdom of Perisno. Having mastered horse riding techniques, these lancers are fierce warriors that can protect the kingdom from any foes disturbing its order.
Equipment
Edit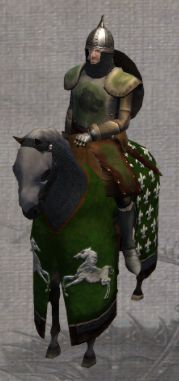 Ad blocker interference detected!
Wikia is a free-to-use site that makes money from advertising. We have a modified experience for viewers using ad blockers

Wikia is not accessible if you've made further modifications. Remove the custom ad blocker rule(s) and the page will load as expected.