Karnoth

Type

Town

Faction

Villages

Hammerhill, Norelokk, Rains Greeve

Sieges with

None

Lord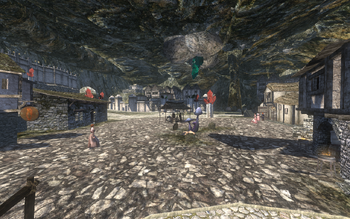 Karnoth is one of the towns of the Kaikoth Confederation. It is held by King Bergnar at the start of the game.
Territory
Edit
Its villages are Hammerhill, Norelokk, and Rains Greeve.
Besieging Karnoth does not require siege equipment. The attackers must storm the main keep by climbing the stairs to the walls, where they will meet the defenders.
Karnoth produces:
Leatherwork
Butter
Wool Cloth

 
The Guild Master for Karnoth can be found by simply following the main path into the town. The Guild Master will be standing next to the outer wall of the market, the first NPC the player will encounter (besides walkers).
Ad blocker interference detected!
Wikia is a free-to-use site that makes money from advertising. We have a modified experience for viewers using ad blockers

Wikia is not accessible if you've made further modifications. Remove the custom ad blocker rule(s) and the page will load as expected.