Hakkon Imperial Knight

Culture

Weekly Wages

Acquire From

Upgrades To

N/A

Hakkon Imperial Knights are second-tier noble troops of the Hakkon Empire. Only highly trained noblemen can hope to one day be promoted to this elite rank. Swift, durable and powerful, their swords and pilas will bring death to their enemies while their hammers and horses will knock their foes all the way to the prisoner camp.
Equipment
Edit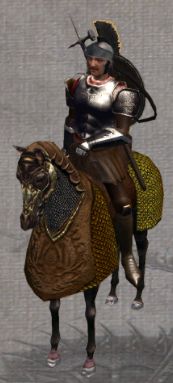 Ad blocker interference detected!
Wikia is a free-to-use site that makes money from advertising. We have a modified experience for viewers using ad blockers

Wikia is not accessible if you've made further modifications. Remove the custom ad blocker rule(s) and the page will load as expected.